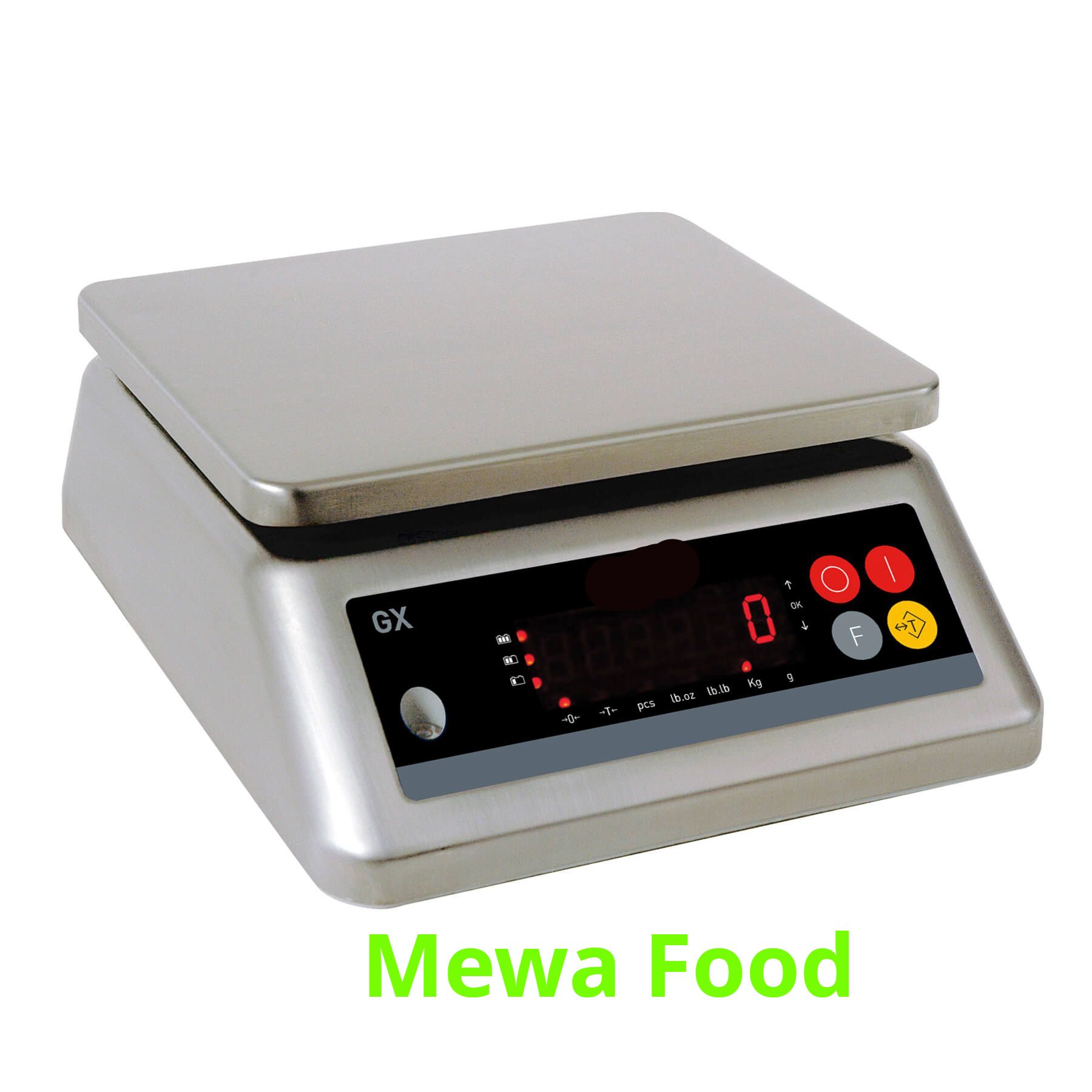 03/08/2023 by Mewa 0 Comments
Calibrated stainless steel compact scales for the food sector
Clean, calibrated, exact in stainless steel
l- Waterproof due to IP67 protection class: Particularly suitable for use in very humid environments, can be washed with water at moderate pressure.
- Dual display: Front and rear display allow simultaneous use by two people.
- Hygienic design: Made of stainless steel and protected with silicone gel seals, making it easy to clean off residues.
- LED digits for perfect visibility of the weight from any angle.
- Electronic filter for weighing unstable loads.
- Overload protection to avoid damaging the scale and ensure optimal functionality at all times.